ADVANCED TECHNIQUES COURSE

14 Vital Training Topics that Take You Beyond our
"Basic and Advanced" Hypnotherapy Certification Course.
.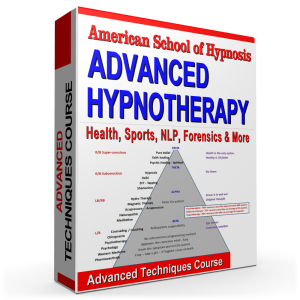 START NOW!

"Keep on top of your field, be more competent and make more money!"

Here's a List of the Advanced Topics Covered:
1. Smoking cessation 1:12:16 – Complete Smoking Cessation programs from A-Z including: Options to double your group session fees and keep clients smiling. Learn why some clients re-start smoking again and how to stop it. Learn some of the best places to find smoking clients. Required scripts, effective marketing methods and more.
"I liked the well thought out order in which it was presented, along with referral links for even more back up data if you needed it. I wrote two pages of notes covering the stats on smoking, phone interview, single, group & corporate sessions, charges and advertising. I particularly like how to put the "I can't afford it!" into perspective. Explaining how the person is going to be spending the money anyway for their habit. Then showing them how they can now be saving money, once the habit is gone, to spend on a vacation, or purchase items they really want. Such good tips on how to replace a negative with a positive, make the sale and get them to a better health status. I got a lot of value on the initial phone call interview. The information about how they tried to quit before and the results of that or those attempts would give you the type of session or sessions they needed. So much information: One cigarette a day equals one week of therapy, therefore one pack a day may require four weeks of sessions with daily back up.  Thank you so much,"  Sandy Saunders
2. Children & Hypnosis 1:00:33 – Sleep Hypnosis technique. Understanding child brainwave states for easy suggestion delivery. The One Minute Method. What most people unknowingly do to children on a daily basis that has the opposite desired and detrimental effects. Secrets to easily program children under the age of six.
I really found the clarification of ages and states of mind for hypnotizing children very helpful and how much suggestion, positive and negative that children are constantly open to in their everyday life. I feel much more confident from hearing you clarify the stages according to a child's' age. Thank you very much very much, it's really focusing my mind on aspects that have eluded me in the past.  Regards, Delia Gray
3. Forensic Regression Hypnosis :59:07 – Items for the forensic hypnotist's tool belt. Reasons for forensic hypnosis. Forensic hypnosis in the court system, myths and facts. Applications. How to conduct forensic hypnosis & fun with case studies.
The class on Forensic Hypnosis was, by far, the most interesting session I've attended in a long time. You made the material very easy to understand and your real life examples were very appropriate and to the point. Great job as usual. I would recommend this course to anyone interested in the field whether a novice or practitioner.  Steve Moore
4. Healing – Many Minds Many Methods 1:13:56 – Pain management techniques and understanding pain. Various healing processes according to belief levels. Stress reduction, and how to stop stress in its tracks! Healthy anxiety and depression alternatives.
5. Covert Hypnosis Techniques :47:03 – Sneaking around the conscious mind. Various techniques that work including: Ericksonian Hypnosis, Confusional Hypnosis, Critical Mass, Group Frenzy methods and Subliminals. Live demonstration.
6. NLP Hypnosis Techniques 1:11:35 – Utilizing NLP techniques in the office. NLP in sessions. Mirroring, Pacing and leading, Modeling, Fear / Phobias, Disassociation and more.
I absolutely love the NLP class. The exercises were enlightening. I'm anxious to experience the results this weekend when I officiate another wedding. Rene, you and Raluca really nailed it. I enjoy your teaching style, maybe that is why I'm able to grasp the concepts so much more than when I studied hypnotherapy and NLP in the past. Thank you,  Barbara L. Atstupenas, LMT
7. Analytical subjects No More Fear 1:02:21 – Learn why they're the easiest to hypnotize and why they're feared… Understanding the Analytical Mind. Live session on all Analytical participants! Learn why most analytical clients may have felt unsuccessful with hypnosis in the past and how to correct it!
8. Total Habit Replacement Program 1:05:52 – Learn to be 100% successful in hypnosis. Habit Creation process. Generic daily follow-up "Royalty Free" script included. Live demonstration. (You won't want to miss this one!)
I am a Hypnotherapist taking your Advanced Hypnotherapy class, I wanted to recommend this class. I am learning so much more about the subject I love with a witty and knowledgeable teacher. His real world examples allow me to see his lessons illustrated in a terrific and useful way. I thoroughly enjoy the class, and the webinar format. It works well with my hectic schedule.
As a professional, you may think you don't really have time to "go back to school", but American School of Hypnosis understands that and allows us to watch our classes after the fact, if need be, though I prefer to take them live as I can ask questions. I highly recommend America School of Hypnosis!  Akasha Babos, CHT, NLP, DCMT
9. Self-Hypnosis Techniques 1:01:34 – 10 self-hypnosis techniques . . . One's bound to work for you or your client. Being able to teach your client self-hypnosis quickly will help them to remain successful between session and stay successful upon completion of your treatment.
10. Weight Loss Hypnosis :45:28 – Learn effective techniques that will deliver positive gains with little effort. How to get clients to want more sessions than scheduled. Interviewing, goal setting and reporting. See what sessions work and why so many fail so you don't fall into the same trap.
Includes our 160 Page
MODERN HYPNOSIS
Advanced Hypnotherapy Workbo

ok

ASH Certificate of Completion
PLUS – Our Bonus Video Training
11. Cancer Hypnosis :27:21
12. Sports Hypnosis :28:11
13. Memory Hypnosis :28:38
14. Instant Inductions :37:49
.
Additional topics covered:
Insomnia / Sleep Hypnosis and Conditioning
Levels of Suggestibility
The Complete Session Process from In to Out
Brainwaves in Depth
Paradigms & Programming
Marketing for the Hypnosis Practitioner
and so much more . . .
.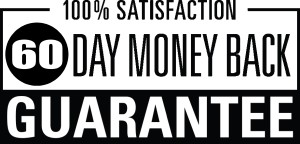 Best of ALL: this course comes with a
100%, 60 Day, Money Back Guarantee!
Try it at NO RISK and see if it's for you…
If it is, continue with your monthly payments
You have Nothing to Lose  – and Everything to Gain!
.
So What are You Waiting For?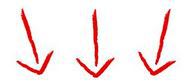 .
Only $15
a month for 14 months – (full tuition is:$199)

.
.
Format: Online videos, mp3 audios and pdf online manuals and forms.
Upon successful payment you will immediately be directed to our Thank You Page where you can begin your course. If you have not been forwarded for any reason, please notify us.


Each month an additional lesson will be automatically added to the bottom of your course page until you received all the lessons.

This course will expire two months after your last lesson (16 months).

NOTE:This course teaches "advanced" hypnosis techniques and not "how to hypnotize subjects" as that is a "basic" hypnosis process. Those who have not taken a basic hypnosis training of some sort may not understand the advanced principles.

The use of our information, products and services should be based on your own due diligence and you agree that our company is not liable for any success or failure of your person or business. All of the information related to our products are based on the personal experiences, knowledge and "opinions" of Rene and Raluca Bastarache. 
If you have questions prior to purchase you may Contact Us Here. ClickBank is the retailer of products on this site. CLICKBANK® is a registered trademark of Click Sales, Inc., a Delaware corporation located at 917 S. Lusk Street, Suite 200, Boise Idaho, 83706, USA and used by permission. ClickBank's role as retailer does not constitute an endorsement, approval or review of these products or any claim, statement or opinion used in promotion of these products.