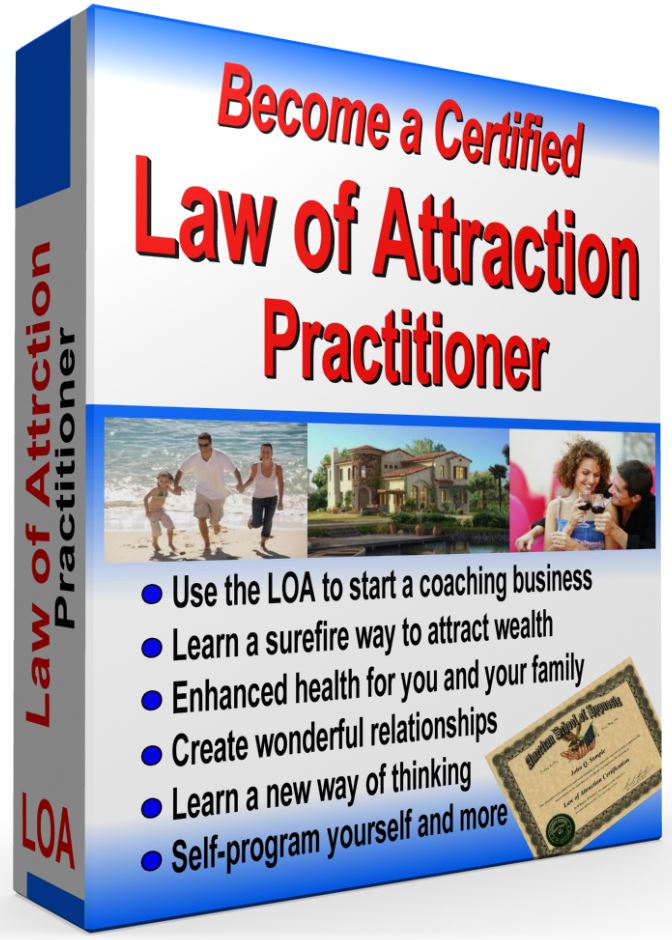 Become a Certified
Law of Attraction
Practitioner
.
In this Course You'll Learn: many of the Secrets of the Law of Attraction as seen on "The Secret", gathered throughout our 15 years of researching and teaching the topic and masterminding with many of the best medical, mental health and spiritual minds worldwide.
Upon Completion: you'll be able to practice the LOA for your yourself, teach others its many real life-changing concepts and use your newfound knowledge to "coach" your clients.
It Contains:
Eight mp3s with over 6 hours of audio training narrated by the author Rene Bastarache, CI.

A 164 page Law of Attraction Manual including transcripts of the audios in addition to exercises, assignments and charts to make you more proficient.

All of the materials in this coaching course are conveniently downloaded to your computer, tablet or laptop so you can complete them at your own pace from home. Although they can be completed in as little as two weeks, you'll up to one full year to complete it at your leisure.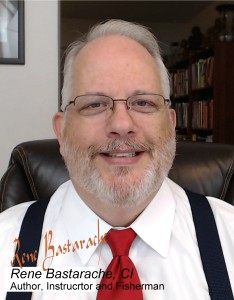 We are blended beings living in both the spiritual and the physical world; a universal world of "cause and effect" where we are the mediators or creators of our own realities.  We have the mental abilities to attain anything we want in our lives.
People are beginning to awaken to the awareness of this dual lifestyle or blending but the majority due to the result of outside programming are still conditioned to believe in only the physical world that they can see.  It's as if they're sleeping and missing the joy they can have in their lives.
In this course we'll guide you through a step by step process to develop a new positive way of thinking that once understood and practiced can give you the ability to create immediate health, wealth and happiness. You'll learn how slowing down and calming your mind will help you to attain your goals in record time.

You'll Learn
How to drastically increase your income according to your desires.

How to eliminate virtually any disorder.

To control your immune system to work when you want it to.

The Secret to living a happy life.

How to create wonderful relationships even if they're not so great right now.

How to attract abundance into your life immediately.

How to get un-stuck from negative thinking.

How to eliminate negative programming.

How to stop being a follower and begin doing what you want.

How to control the invisible to create the visible things you want in life.

How to use the Law of Cause and Effect to materialize health and wealth.

How to attain the Higher Mind with the Master Mind concept.

That the Brainwave States are scientific proof of your inner being.

Methods of covert programming for self-empowerment.

How to access the Universal Library of Knowledge.

How sickness and poverty do not have to exist in your reality.

The most powerful emotion for success.

How the universe "always" says yes and only "you" can say no!

How success, failure, health, sickness, happiness and sorrow are all your own choice.

How to get the universe on your team for success in business.

How to order the companion of your dreams.

How to get off the frequency of being a victim.

How to program children for success from childhood and up.

How to create self-fulfilling prophesies that work for you.

How to transform any new behavior or trait into a subconscious, automated habit in 30 days.

How to be a reverse paranoid.

How to be the main actor and not an extra in your own movie of life.
.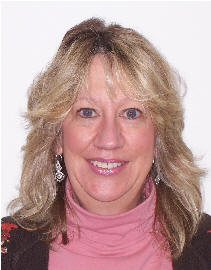 "This course has taken my understanding of the "Laws of Attraction" to the highest level.  (Now I understand the movie "The Secret" so much better) 
  Listening to the audio in combination with the written material, I have learned how our minds are "blended".  Understanding the examples and using the exercises that go with the "secret keys" has guided me through my own personal "wake-up". 
  This has to be the best self-help program I have used, and am recommending it to my friends, family and clients. Thank you Rene and Raluca for this insightful and life-altering journey!"
Linda Smith, Philadelphia, PA
.
YOUR HOST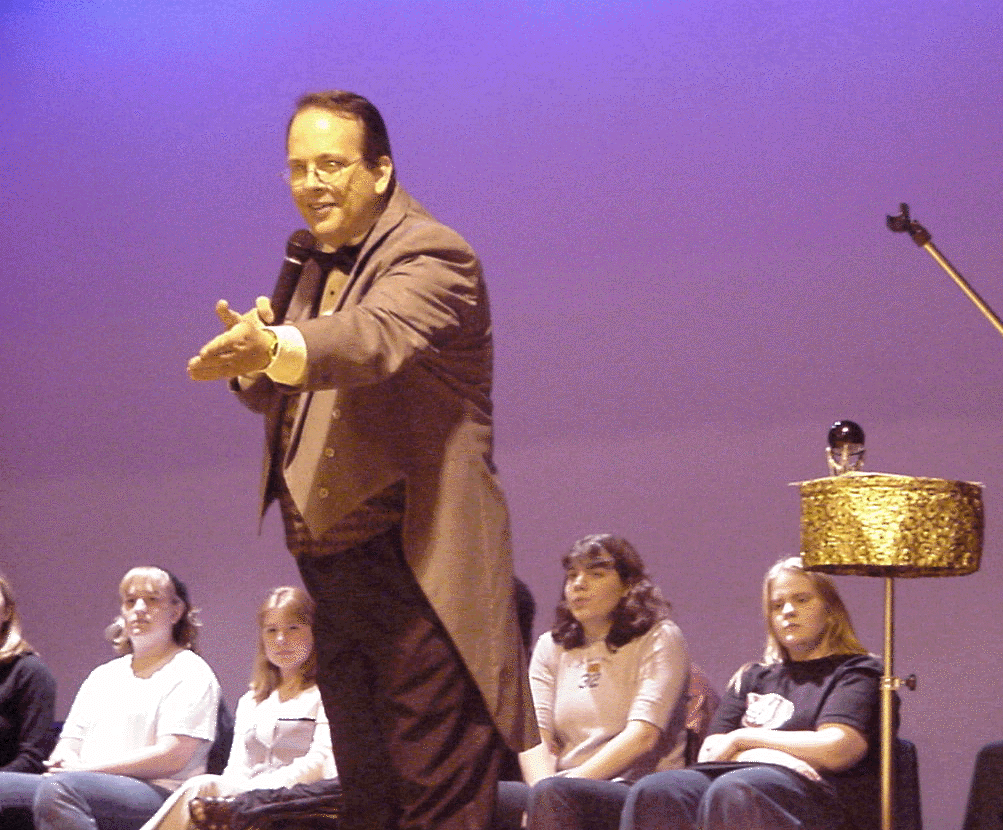 Rene is the author of over 40 self-help books and courses and has taught thousands of people in over 150 countries how to change their lives by changing their thinking.
He's a Board Certified Hypnosis Practitioner, and the current Director of the American International Association of Hypnosis.
Rene has built a reputation as being the "How to Authority" on the mind, thought and imagination training as a result of writing his CLINICAL HYPNOSIS Training Manual from A-Z that has become the definitive text in hypnotherapy and positive mental change worldwide.
He founded the world-renowned American School of Hypnosis Centers in 1996 which has now expanded to 25 locations internationally.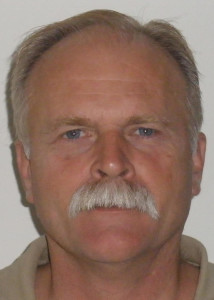 "This Law of Attraction Course is amazing ! As simple as it may seem, you can use it instantly and naturally.  Only a few minutes into the first MP3 and your already in the usable material.
   You explain how I ended up thinking the way I think. I can let go of the ways I have been told to think by my environment and finally get a refreshing grip on who I am in my life.
   My eyes are now open to the understanding of what is coming into my life and I realize that I am the creator of my own reality and make my own choices. Thank you"  
                                                                          Michael G. Haines, Marion, MA
.
Here's what you get!
| | |
| --- | --- |
| | You get the pdf. Manual / Manuscript of all of the MP3s so you can study while you listen to them. |
| | Eight life transforming audio MP3s with over 6 hours of step by step guidance and instruction of how to attain your desires, narrated and written by international author and instructor Rene Bastarache, CI, founder of the largest self-help and hypnosis association worldwide. |
| | Interactive exercises and assignments to fast track you to success to attain the peak of health, wealth, relationships and happiness. |
| | ASH Certificate of Completion to hang on your wall. |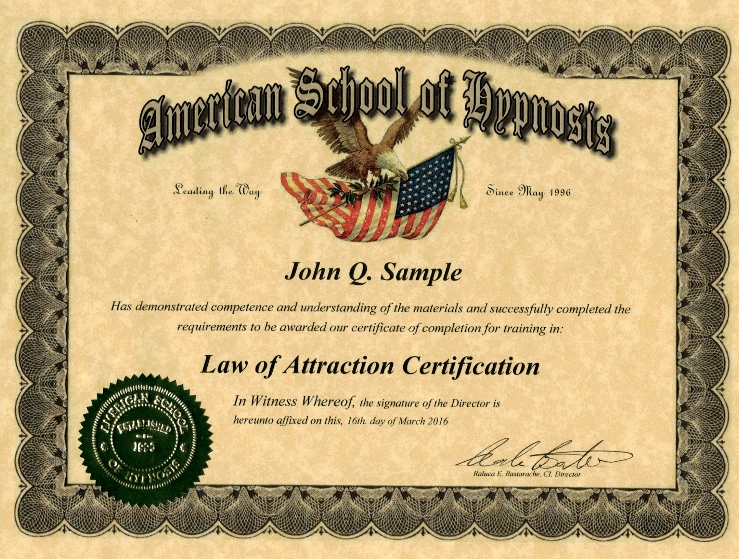 .
Ready to Get Your Now?
.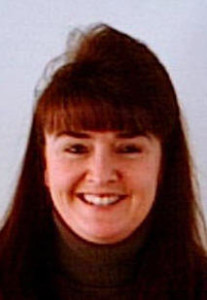 "After I took the course my daughter (15 years of age) was struck by a truck while crossing the street to come home.  She is out of the intensive care unit as of yesterday and is getting better daily. I used many of the techniques that you taught in the course to help calm her through those confusing days when her head injury was at its worst.  
Thank you for allowing me access to your online course it has been a lifesaver already."  
Jill Griffin, RN, Saco, ME
.
Wait, There's More!

.
Bonus #1
Course Correction Online Video
This video brings it all together. Finally a detailed video showing you how to attract your desires successfully. "Course Corrections" will show you why so many goals fail and what you can actively do to keep yours right on track.  The information in this video alone is worth more that the entire course!
.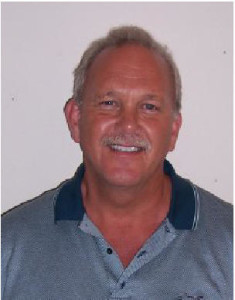 "I am a registered pharmacist and felt that while the advancements in health care are remarkable there must be another way of helping people within the mind.  Rene's course was nothing short of remarkable." 
Dennis Mercure, Pharmacist, Douglas, MA
.
Bonus #2
"How to Attract the Life You Want"
This is an easy to read, information packed "How-to" book to guide you into attracting the life you want. If your present way of thinking hasn't given you everything you deserve in life by now such as health, wealth, great relationships and happiness then don't you think it's time to try thinking differently? What's required is "change". This book will show you that change is entirely possible. It requires stepping outside of your comfort zone until your new way of thinking becomes second nature.
This book goes hand in hand with the Law of Attraction Course. Attracting the Life You Want is very possible but you must leave the old behind and begin your change now. Welcome to your new Success! (delivered in immediate download)

.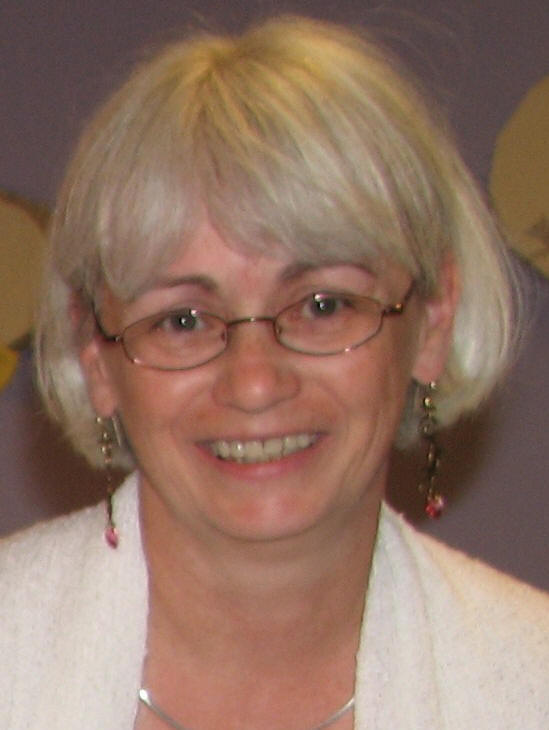 "I am a Spiritual Teacher, Life Coach, Hypnotherapist, Medium and Reiki Master. I found this course to be profound in the sense that it is all inclusive. If you want to learn about metaphysics, law of attraction, how the human mind really works, and so much more, this is the course for you!
   I know I will be recommending it to all of my clients now and in the future as I know energy is energy and taking an online course is just as, if not more powerful, than an in-person course.
   This course is money well spent."
Doreen Marchetti, CHP, Brockton, MA
.
Bonus #3
"Getting Out of Your Mind"
Discover the latest research in the advancement of the mental conditioning process. You'll learn how the mind can expand beyond its physical confines in knowledge and abilities throughout the many brain levels and the specific benefits that can be attained in each one.
The more you can understand the mind, the better you can utilize it to reach your goals of eliminating disorders and creating new positive attributes. (delivered in immediate download)

..
WOW! What are you waiting for?
Get Yours Now!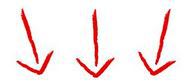 Only $199 USD.

.
Immediately upon purchase you'll be receiving an email with the link to your new course and your protected password so you may begin.  If for any reason you did not receive it be sure to email us so we can resend it to you. 

CLICK HERE

to email us.
_______________________________________________________________________________
Disclaimer:  We do not make any promise or claim of income you can make with our programs.  Any statements about income or success are from our personal experiences, opinions and research.  Your income and success is in direct proportion to your own efforts, the quality and desirability of the topic you choose and the quality of your content or interviews included. None of that can be guaranteed and is subject to many variations.  We do not make any claims,  promises or guarantees and any usage of this information will be at your own risk and accountability.