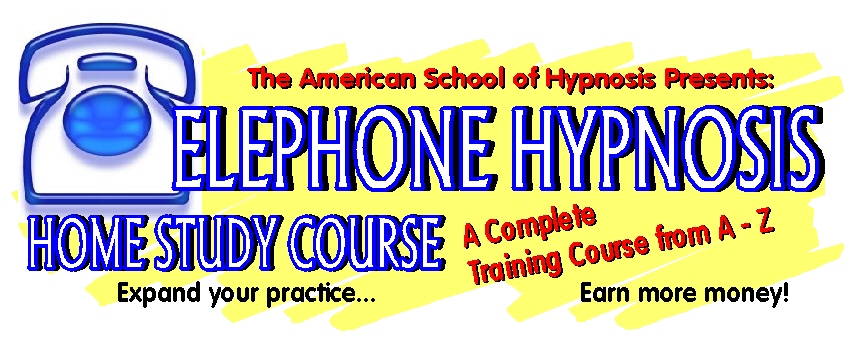 LEARN THE SECRETS TO:

SUCCESSFUL TELEPHONE
HYPNOSIS SESSIONS

Session preparations for the client

The signup process

The pre-session magic


Use of equipment

Conducting a killer session

Secret to guaranteed success

Surefire follow-up procedures

Number of sessions for effectiveness


Advantages vs. disadvantages

Hang-ups and technical difficulties

Safety issues to consider

Misconceptions and how to deal with them


Issues not to address on the phone

Recording the session

And so much more …

MAKE THE
BIG BUCKS

Learn the best ways to advertise

How to get Front Page search listings

How to price a session for credibility


How to automate client payments

How to get paid before starting

How to eliminate no-shows

How to keep-em coming back

How to get referrals for everyone

Building opt-in email business

Passive income resulting from sessions

Becoming the authority in your field

Conducting online group sessions

Corporate session ideas with a twist


Parties and other online money makers

Samples, incentives & coupons
ABOUT THE COURSE
A COMPLETE TELEPHONE HYPNOSIS HOME STUDY COURSE
(Recorded from a Live Webinar Training Event)
    IMAGINE… what your business would be like if you were able to expand your client base from your local city limits to the entire world … Imagine having an unlimited supply of clients at your fingertips. You can stop imagining now because it's HERE!
HERE'S OUR STORY:   As many of you know, throughout the years Raluca and I have moved around the country our share of times. Not that we were running from the law or anything like that, we just like variety.  Although having new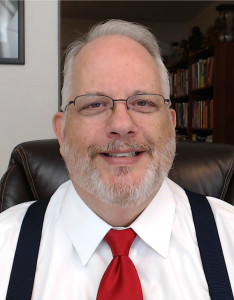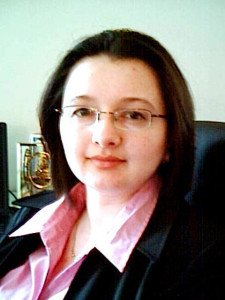 surroundings is great, it also comes with its disadvantages.  One of the main ones is leaving your clients behind and having to start all over.  Luckily since we've been in the business for soooo long we were able to develop great phone techniques to continue delivering quality sessions to our existing clients no matter where we moved.  We were even able to do a few while on vacation over seas.  The convenience is wonderful.
     Many students have asked us in our certification training courses how we do this so they could expand their businesses as well and have the same freedom of movement as we've enjoyed. 
     We searched high and low to find quality training on the subject but found "none".  So, we put our minds together and this is the result of our years of experience on the subject.
WHAT'S IT ABOUT
♦   This is the course that you've been waiting for.  Now you can keep up with the ever evolving world by expanding your practice to the internet with telephone hypnosis sessions.  How many times have you received a call from a client who was interested in your services only to find that they lived too far to come in for a session?  We used to get calls like that here at the main office constantly.  Now even if they're in a different state or country they can receive the service and quality of the session they deserve.
♦   There's also the advantage for your clients of not having to travel to someone's office they have never met, They're saving the money from gas and the inconvenience of leaving home or the office.  They can even have a session if they're on vacation.  It's safe, easy and very convenient!  What can be better?
♦   In this course you will learn "everything" about telephone hypnosis starting with setting up your webpage and marketing to begin getting traffic as soon as possible. 
We'll cover the responsibilities of the client before they actually call you, what they need to know during the session and how to get them to know it.

We'll cover the best equipment to use for professional sessions and the many technical concerns to be aware of that can affect your session and business. 

We'll walk you through the entire pre-session, session and post session procedure. 

In fact you will even get to experience a complete session yourself so you will know exactly what you are getting into. 

It's always better to have experienced it first-hand so you can answer any questions your client may have with experience and conviction!
♦   Keep in mind that this course is filled with specific information to learn the proper and professional way to conduct Telephone Hypnosis and not vague information taught elsewhere. If you're looking for fluff, get a bunny!  If you're looking for specific content on how to get started and be successful in this business, this is for you! It will be informative, enlightening and "fun".
THE LESSONS
1

ABC's OF TELEPHONE HYPNOSIS

Why telephone hypnosis, audio vs. video?, what is it exactly & what it's not!

 

2

THE WEBPAGE – TODAY'S YELLOW PAGES

Advantages, options, outlines, smooth flow, call to action, the payment process, payment options, process & procedures, automation & instruction.  Q & A

 

3

PREPARATION, TECHNICAL ISSUES AND PROCEDURES

Types of equipment, clients environment, setting the stage, dropped calls, recording, preparations, cancellations, contracts and more. 

Q & A

 

4

THE PRE-SESSION – GET THEM READY

Questions, confidentiality, privacy, client concerns, interaction instructions, the interview, preparation, the checklist.  Q & A
 

5

A COMPLETE TELEPHONE SESSION + BONUS

Topics to, and not to address in session, The killer session format, optional session methods, secrets and tips for added success, imagination, relaxation and verbalization plus you will receive a complete phone session by Raluca. Q & A

 

6

THE SUCCESSFUL POST SESSION PROCESS

How to eliminate no shows, follow-up cds / mp3s, follow-up procedures, the funnel system, referrals, testimonials, incentives & affiliates.  Q & A

 

7

GUERRILLA ADVERTISING – GETTING THE WORD OUT FAST

Best / worst ways to advertise, becoming the authority, building the list, samples – incentives & coupons, Keep-em coming back.  Q & A

 

8

TELEPHONE HYPNOSIS MONEY MAKING JEWELS

Passive income, group sessions on phone or video, get radio in the act, parties, corporate, the phone consignment business. Q & A
THERE'S MORE!
     In addition to the great value you'll get from the webinar you'll also receive amazing downloads of four of Rene & Raluca's Top selling books to add to your success:
"

Build a Top Ranked Website in 60 Days

" – All the secrets I've used through the years to get front page listings on the top Search engine searches for my web pages.  Even if you don't build your own pages, give this book to your web builder so they can move you to the top of success.

A $29.95 value

"Triple your Clients in 30 Days" – Learn to develop immediate clients in days – easily break into the corporate market for the big bucks – Learn how to attract clients, no more pushy sales tactics!

A $29.95 value

"How to Make $100,000 a Year as a Hypnosis Practitioner" 5 Separate Ways to Earn a Six Figure Income in Your First Year.  Begin your Success Story today! 

A $14.95 value

"Hypnotherapy Scripts II" – 110 + Original hypnotherapy scripts, inductions, deepeners, awakenings and more created by ASH faculty and graduates.  A $75.00 value
Just these four books alone are a $149.85 value!
.
How To Register & Get INSTANT ACCESS TO A BONUS SESSION!
     Usually events that include this level and amount of focused knowledge are very hard to come by for under $500. Especially when the knowledge includes an entire out-of-the-box business with all of the bugs ironed out of it already.
     And that includes access to EVERY session, the mind blowing bonus session with Rene Bastarache (worth well over $300 just by itself), and a full years access to all the recordings. No time consuming flights, hotel rooms rent-a-cars or mini-bars. You don't even need to leave your bedroom
.
HERE'S WHAT YOU GET!!!
♦  The cost of the books alone are nearly as much as your entire tuition.
♦  The value of our bonus session; realizing the added exposure and clients it will bring you is worth way more that the course cost. 
♦  With all that, it's as if you're getting the Home Study Course for FREE. 
     But here's another thing to think about: 
The profit of just "two" telephone hypnosis clients, will cover your entire investment.
♦  ASH Certificate of Completion
.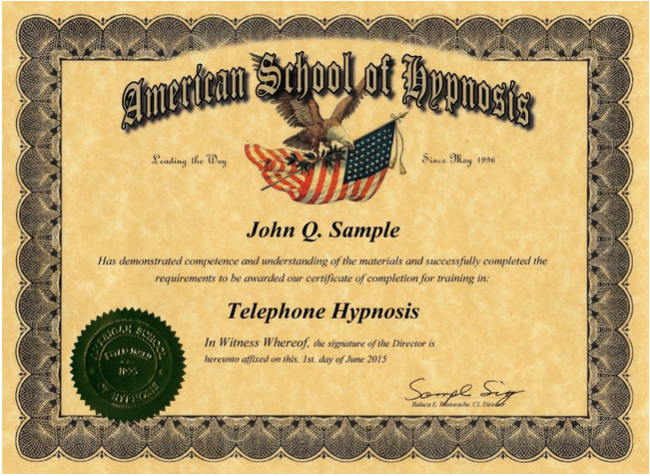 .
♦  We've added so much value in this package that even someone "not" in the hypnosis field would love to have it!
     WOW! What are you waiting for?
.
BONUS SESSION WITH RENE BASTARACHE!
In this Bonus Video Rene who is going to teach you some killer secrets to utilize videos to dominate YouTube, Google and Yahoo rankings:
More rankings mean more clients!

These YouTube Marketing and SEO Secrets will propel your videos to the top

You'll learn how to Utilize The World's 3rd Largest Website to Increase Your Traffic & Create a large worldwide list of followers!
.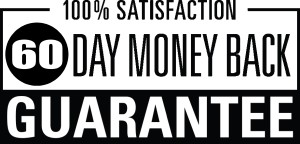 Best of ALL: this course comes with a
100%, 60 Day, Money Back Guarantee!
Try it at NO RISK and see if it's for you…
If it is, continue with your monthly payments
You have Nothing to Lose  – and Everything to Gain!
.
Get Started Now!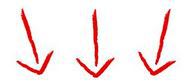 .
Only $32
a month for 8 months – (full tuition is:$249)

.
..
.Format: Online videos, mp3 audios and pdf online manuals and forms.
Upon successful payment you will immediately be directed to our Thank You Page where you can begin your course. If you have not been forwarded for any reason, please notify us.

Each month an additional lesson will be automatically added to the bottom of your course page until you received all the lessons.


You'll be given one entire year to complete your course from your date of purchase.

Note: This course is not a substitute for a basic hypnotherapy training course. It's designed to teach you specialized training focused on Telephone Hypnosis and is designed for practitioners who have already completed, are in the process of completing a hypnosis course or are familiar with hypnosis.

If you have questions prior to purchase you may Contact Us Here. ClickBank is the retailer of products on this site. CLICKBANK® is a registered trademark of Click Sales, Inc., a Delaware corporation located at 917 S. Lusk Street, Suite 200, Boise Idaho, 83706, USA and used by permission. ClickBank's role as retailer does not constitute an endorsement, approval or review of these products or any claim, statement or opinion used in promotion of these products.